Dermal Fillers have become synonymous with youth, beauty and confidence! Aesthetic procedures are extremely popular nowadays. At Harley Street Institute, our Dermal Filler Courses provide our delegates with valuable skills and a comprehensive understanding of various treatments.
Harley Street Institute's core objective is to:
Provide its delegates premium aesthetic training
A thorough hands on experience in injectables
Mentorship of industry experts
We adopt the Gold Standard Approach to guide our Dermal Fillers Courses. Moreover, the courses are available for professionals of medical background, from beginners to experts.
We promise to provide you with quality dermal filler training if you are passionate to start your career in aesthetic medicine.
Premium Dermal Filler Courses at Harley Street Institute
Harley Street Institute is one of the leading aesthetic training providers in the industry. We take pride in providing our delegates high quality Dermal Filler courses and training programs. Our team of handpicked professionals customizes the courses and training sessions.
As the demand for aesthetic treatments is on the rise, there is also an increasing need for expert and trained practitioners. Nowadays, training providers are also sprouting, offering multiple courses and certifications.
However, it is crucial to opt for only a well-reputed training center familiar with best practices and protocols in the field.
At Harley Street Institute, we offer the finest training experience in dermal fillers and high quality dermal filler courses. Moreover, there is robust aftercare and support for delegates upon the completion of these courses. We welcome professionals of all genres, such as nurses, doctors, dermatologists, and dentists.
We know Hands-On-Training Is Crucial
The Institute believes in the efficacy and value of comprehensive hands-on training. We have a team of skilled, highly qualified, and passionate trainers who use a blend of theory and practical learning.
Moreover, hands-on training is essential to understand facial anatomy and important injection sites. Harley Street Institute welcomes your decision to bring along your model for the practical session
Hands-on training polishes your clinical skills.
Physicians and nurses receive hands-on training to lessen any fear or reluctance of administering injections and managing any complications. You will be able to practice new techniques and revise essential steps along the way.
This aspect of training will make your actual procedures smooth and seamless with added confidence.
You Get To Experience A Simulation Of In-Office Situation
Another great feature of a hands-on-training is that it allows you to feel the actual in-office environment. You will also be provided with real equipments and products that will better prepare you for real life situations
This will enable you to apply everything you have learned in theory and all you have observed during live demonstrations.
Your Chances Of Making Errors Are Reduced
Your trainer will closely monitor your entire aesthetic training. Moreover, in-depth knowledge and skill building will be ensured along the way. You will learn how to administer the fillers with proper guidance to lessen the risk of errors.
Moreover, hands-on training is essential to understand facial anatomy and important injection sites. Harley Street Institute welcomes your decision to bring along your model for the practical sessionAt Harley Street Institute, we ensure that clinical standards and industry's best practices are reflected in your practice and our training.
Hands-On-Training Session Teaches You That Every Client Is Unique
Aesthetic medicine does not believe in cookie-cutter techniques− one syringe for all. In fact, it is all about delivering results that are suitable to a client based upon their facial anatomy and needs.
Therefore, you will be trained to deliver customized results to your clients. This may include carrying out an effective consultation, examination and even combining multiple treatments if necessary.
Crucial Understanding Of Correct Injection Sites
During your practical session, you will be enabled to pinpoint correct injection sites with precision. A delicate procedure such as a non-surgical rhinoplasty needs accurate knowledge of injection sites.
Hence, we have assembled a panoramic online module, observation, demonstration, and a winning mentorship for the delegates for this very purpose.
The ultimate goal of our dermal filler courses is to provide an in-depth understanding of these popular treatments.
What are Dermal Fillers, And Why Are They In Demand?
The Dermal fillers are MHRA approved. They are widely used for restoring volume or fuller appearance in the face. Therefore, the ultimate goal is to achieve youthfulness as well as safely enhance the aesthetics of the face.
Dermal fillers not only enhance beauty and aesthetics, they actually uplift self-esteem and boost confidence in an individual.
Moreover, there are different types of dermal fillers available. They have varying thickness and lasting effects. Some commonly used fillers include Hyaluronic acid, Synthetic Wrinkle Fillers, Collagen Wrinkle Fillers.
Why Dermal Filler Courses and Training Will Benefit Your Career
The aesthetic industry continues to boom dramatically for more than 10 years, showing no signs of slowing down. Dermal fillers are currently one of the most popular pain-free cosmetic treatments, especially in the UK and Europe. Therefore, dermal fillers courses and training for nurses, dentists, physicians and many others in the medical profession becomes a rewarding opportunity.
An dermal filler course can provide dozens of career benefits; such as polishing your skills, boosting your practice and generating significant revenues. Some of the advantages of our dermal filler courses are as follows
Dermal Fillers Is A Better Treatment Option For Many
Dermal fillers procedures are non-invasive, provide instant results and do not involve any serious risks. Moreover, they are also effective, contrary to wrinkle creams or other anti-ageing products. Such reasons lead many people to opt for aesthetic treatments rather than fancy creams and lotions
An Opportunity To Expand Your Practice
Your training can also enable you to expand your skills and practice in your clinic. The courses are a great way to diversify the services that you offer to your clients. Popular treatments such as lip fillers, cheek fillers and chin augmentation are highly rewarding too.
Quick Training Period
Dermal filler procedure and its training is not a lengthy process as usually claimed. The dermal filler course may take between two to seven days. Moreover, a team of professionals monitor and mentor you with valuable hand outs, guidance and demonstrations along the way.
A Chance To Generate Additional Revenue
Mastering the popular treatments gives you a lucrative opportunity to earn additional income as well. As medical aesthetics is a booming industry, it embraces passionate nurses, dentists, doctors, and dermatologists. They are opting for aesthetic courses in large numbers because of the financial benefits that this field offers.
A Boost Of Confidence
You must seek your aesthetic training from an experienced institution that provides detailed understanding of injectables under close supervision. Unlike typical training institutes, we ensure that you get a hands on experience of aesthetic procedures.
Moreover, you must be sure that you are in good hands and your queries and concerns will be answered appropriately. This will ultimately make you feel confident during your practice.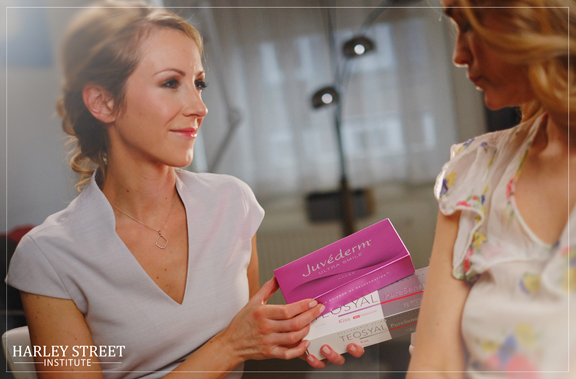 Master The Art Of Science With Us
Therefore, training at a well-reputed institute is an absolute necessity if you desire success in your professional endeavors. On one hand, there is a growing demand for dermal filler procedures, and on the other, there is a serious shortage of trained injectors.
Dermal filler courses and certifications can also help you attain a name for yourself and credibility in this field. It is high time to acquire these rewarding skills as more pain-free treatments are taking over the market.
Harley Street Institute strives to provide you skill sets through the professional hands on experience, mentorship, and aesthetic certifications.
Some of the most popular dermal filler treatments are:
Lip enhancement
Cheek augmentation
Correction of nasolabial folds
Filling Tear Troughs
Non-surgical rhinoplasty
Correction of Marionette lines or laugh lines
Dermal fillers for ageing hands
(Duration 1 day)
This is one of the most popular courses among Doctors, Surgeons, Dentists, Nurses, Pharmacists, and General Physicians to acquire elementary training. This course will teach basic injection techniques during a hands-on session. Moreover, it is also popular because it offers cost-effective training for some of the most common aesthetic treatments.
Key Features:
An ideal first step for professionals who desire to pursue a career in facial aesthetics
An online module that is crucial to help you deal with your future clients and guide walk you through industry's standards and best practices
Unlike typical training centres, HSI provides you rigorous training in 1 Day training session
An in depth understanding of facial anatomy and mapping, effective consultation, and examination of your client's expectations
Small sized group of trainees for more focused and personalized learning. This arrangement also enables our expert trainers to provide undivided attention to the delegates.
A detailed hands on training session supervised by one of our professional trainers to boost your confidence during your independent practice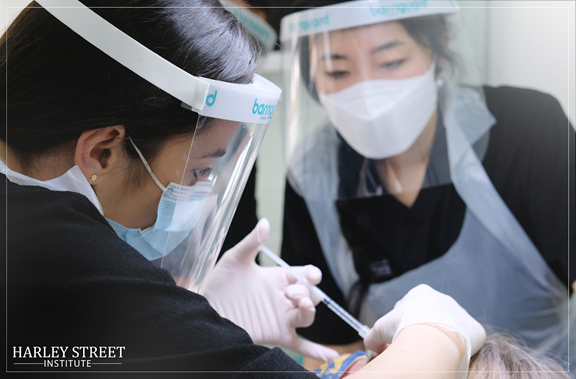 (Duration 1 day)
The advanced Botox and Dermal Fillers Course is another valuable course for delegates who seek to supplement and improve their training. Harley Street Institute has focused on a 'Gold Standard Approach' by adopting tailored techniques to address different clients' different needs.
Key Features:
A practical and recommended course for professionals who have at least six months of experience in injecting Botox and dermal fillers or who have completed the foundation course
A revision of basic elements of a typical aesthetic procedure such as understanding of facial anatomy, consultation, and examination as well as averting and managing complications
Expert trainers will train the delegates to adopt a holistic and tailored approach if necessary by combining Botox and dermal fillers to obtain maximum results.
A practical session to sharpen your skills and enhance your aesthetic methods
Provision of certificate of attendance upon completion of the course and a complimentary support pack to help the delegates till the end.
What to expect during your practical session of Advanced Dermal Filler Training?
Use of Cannula for multiple procedures
Advanced lip treatments and use of fillers around the mouth
Expert training for filling mild and deep facial lines
Use of fillers to lift droopy corners of the mouth and to add volume to lip corners
Successful combination of Dermal fillers and Botox for certain treatments
Guidance on how to avoid risks and management of complications
Use of Hyaluronidase and its injection techniques
Sign Up Now for One of Our Competitive Dermal Filler Courses!
(Duration 5 days)
Are you looking to take your confidence and experience to the next level? Then our intense Advanced Aesthetic Medicine Certificate training program is just for you! Hence, the target of this training is to enhance the accuracy and competency of the delegates.
Become a maestro with our gold standard Masterclasses
(Duration 1 day)
Lips are one of the defining facial features, and their treatment can be a daunting experience. Hence, our lip filler courses help master injection skills, ensuring clients' safety, beauty, and satisfaction.
After the completion of the Foundation Dermal Filler course, delegates can join this advance level course.
(Duration 1 day)
Become an expert in facial contouring with this Jaw and Chin augmentation Master class. This exclusive class will focus on the chin and jawline enhancement, one of the most sought-after procedures today. Moreover, balancing facial features using a holistic approach will also be the focus of this master class.
REGISTER YOURSELF NOW!
(Duration 1 day)
Cheeks play a key role in harmonizing facial features and restoring the youthful appearance of an individual. After attending the Basic Botox and Dermal Filler course, delegates can sign up for this Master Class. It is an ideal platform to refine the existing skills and become adept in the art of cheek sculpting.
(Duration 1 day)
Sunken, lifeless and hollowed eyes are effectively treated through the Tear Trough restoration. With just the right kind of treatment using dermal fillers, eyes appear brighter, youthful and fresh. Hence, in this master class, you will be trained to understand and carry out under-eye renewal.
Your successful career is one click away!
5 Profound Reasons To Choose Harley Street Institute

A team of qualified professionals
The Harley Street Institute presents a faculty of internationally renowned experts and professionals for Derma filler courses. They have pioneered in treatment and beautifying procedures.

A conducive learning environment
Dermal filler courses are conducted in a learner-friendly environment. Moreover, high-quality standards and protocols are ensured at every step of the way.
A resourceful course for healthcare professionals
The Institute presents authentic and research-based training manuals to its delegates. These manuals encompass all aspects of the course that are easy to understand and follow.

An active learning platform
We provide an interactive, resourceful open forum that is conducive to learning and sharing experiences.

Best training experience under one roof
Harley Street Institute strives for your success and achievements. Hence, we make sure that when you leave the Institute, you are confident and fully capable of this new journey. We warmly embrace passionate professionals
for the best training environment.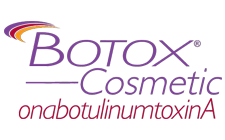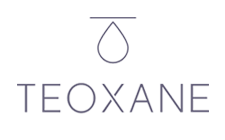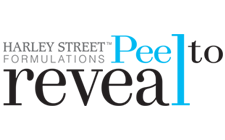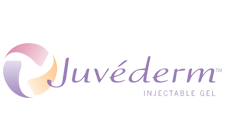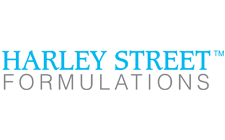 Our quality Dermal Filler courses will provide you with the necessary skills and knowledge. So, it is time to diversify and expand your practice and become a maestro in aesthetic medicine.
So what are you waiting for?